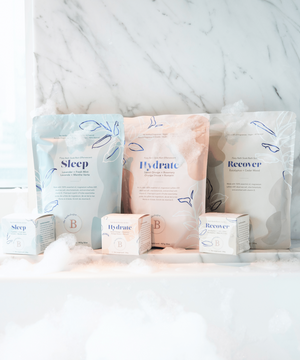 Share the Act of Self Care
Join the list of small and medium-sized businesses who carry our line across Canada and the United States.
Not only do our products have great sell-through but our packaging fits effortlessly on any display.
High Quality Body Care
At the Bathologist we believe that body care never needs to be compromised.
We take care in selecting only the finest ingredients while consciously avoiding harsh chemicals and additives.
★★★★★

The Bathologist, the best bath products!!! Transforming your bathroom into a luxurious at-homespa.

Polar Bear's Club
★★★★★

I'm so obsessed with this company that I started offering their products in my yoga studio. Thanks to The Bathologist for raising the bar!

Luna Yoga PEI
★★★★★

Great products, our customers love them and we have gotten great customer service! All around, great company!

MJ's Floral Boutique
★★★★★

Fantastic! Everything from customer service, to products, to shipping, to packaging is top notch!

Forks Trading Company
★★★★★

The Bathologist! High quality, all natural ingredients, amazing scents and beautiful packaging.

White Clover
A Natural Fit
The Bathologist's minimal packaging makes our products easy to pair with other product lines or as standalones.
The high concentration of essential oils combined with dead sea and epsom salts also give our products a long shelf life, making them fitting for display.
Interested in the Bathologist?
We'd Love to Hear More About You!