Pure essential oils
Cruelty-Free
Vegan
No Synthetic Ingredients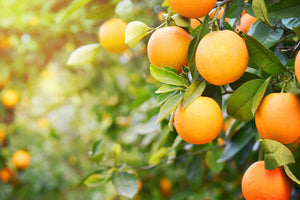 Citrus sinensis peel oil is a citrus derived essential oil known for its skin brightening properties and mood boosting aromas. Fresh in scent and light to the touch this oil resembles notes of tangerine, yuzu, clementine and carrot. The Bathologist imports sweet orange oil from Spain, Italy and Mexico.
We're proud to have all of our products handmade and hand-mixed at our facility in Ottawa, Ontario.
As a Canadian business, we recognize the importance of supporting Canadian products.
Each of our blends is made with essential oils, as well as natural ingredients such as epsom and dead sea salts.
As natural skincare enthusiasts, we believe great bath products never need artificial ingredients or fragrances to be luxurious.
We believe that clean body care never needs to be compromised. That's why we do our best to adopt sustainable and ethical practices.
In fact, all of our products are ethically sourced, vegan, and 100% cruelty free.